The following PDF Handbooks are available for download.
Click Here For Pocket Handbooks!
PDF's
MS WORD
Click Here to Order Government by Consent Book $45.00
COS ORGANIZING INSTRUCTIONAL PDF DOCUMENTS

---
---
YOUR COS SEMINAR INSTRUCTIONS
Videos & Power Point Videos
Download the following "Videos" & "Power Point Videos" below for your seminar. To download "right click the MP4" and "select save link as." Or download the "Power Point Presentation" below (same download process) and perform the "Committee of Safety Presentation" live. You should play the videos in the following order Your seminar will be about 4 hours. Videos should be downloaded onto a lap top incase the internet is down on the day of your Seminar. If you have any questions call your "District Coordinator" or come to our Monday Night Call.

* Welcome everybody and Thank them for attending!

* Start off with a Bible reading or a Prayer and the Pledge of Allegiance.

VIDEO - * Star Spangled Banner Like you never heard it before (12 minutes)

VIDEO - * Our Founding Fathers and Committees of Safety (31 minutes)

VIDEO - * Committee of Safety Presentation (35 minutes)
15 Minute break Q&A/Discussion.
VIDEO - * We're Not Gonna Take It Anymore! (3 minutes)

VIDEO - * Edgar County Watchdogs (13 minutes)

VIDEO - * The signers of the Declaration of Independence (9 minutes)

VIDEO - * Republic v Democracy (11 minutes)

One Hour or more Q&A/Discussion.
Plan your First County Committee of Safety Meeting.
Invite people to go to www.nationallibertyalliance.org to take free courses.

Encourage everyone to bring a guest.
Venue Ideas
* Library
* Town hall
* Rod & Gun Club
* Church
* Private club
* Back room of a bar, restaurant, or dinner, etc.
---
---
MONTHLY MEETINGS PROTOCOL
Meeting should be monthly, duration about 2½ hours and stay on point, suggested 7PM – 9:30 PM
Meetings should proceed as follows: (start learning Roberts Rules of Order it will be needed when you grow)
Strongly suggest that meeting not be on Monday nights because it conflicts with NLA meetings.

Have a sign in sheet [name, town, phone, email]

Open the meeting with a Bible chapter or a prayer.

Pledge of Allegiance.

Pass the donation can or collect dues as everyone introduce themselves - (5 min max)

Read the minutes of the last meeting

Sub-Committee reports on progress

General Committee - New business tasks to be performed to sub-committees

Download a video from www.nationallibertyalliance.org watch and discuss.

Close the meeting and encourage "EVERYONE to bring guests to the next meeting.

Thank people for coming, Announce the date of the next meeting, remind people to visit www.nationallibertyalliance.org to get a proper education.
Have members bring guests.

Invite friends, neighbors, and co-workers.

Invite Volunteer/Professional fire department.

Invite Volunteer/Professional Ambulance.

Invite Volunteer/Professional Rescue.

Invite Home Schoolers.

Invite Meetup groups.

Invite Liberty groups.

Invite Gun Clubs.

Invite Veterans Club.

Post invitation on bulletin boards in stores, colleges, Craig's list, etc.

Invite your Sheriff and other elected individuals from your political subdivisions.

Encourage People in surrounding counties to organize their counties by inviting them to your meeting.
Subject Matter: [topics and discussions, see below] stay on point.
Committeeman

Jury Administration

Common Law

Equity

Grand Jury

Petit Jury

Militia (reserve)

Republic review

Founding Documents

American Heritage

How to approach the Sheriff and organize for Posse Comitatus
---
---
Download Videos for County Meetings
You can view more videos at https://rumble.com/NationalLibertyAlliance
You can download the following videos to play at your meetings by right clicking the video and choosing "save link as" to a folder on your computer. Or, if your meeting place has an internet collection you can just click on the video and it will play in your browser.

CLICK HERE for More Educational Videos
MEMORANDUMS OF LAW

EVERY TOWN SHOULD BUILD A AQUAPINI & WALIPINI
https://www.youtube.com/watch?v=4ubFh3WG_X0&feature=youtu.be
GO TO www.aquaponics.com/ For more details on a large scale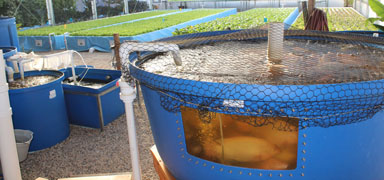 COMMERCIAL SYSTEMS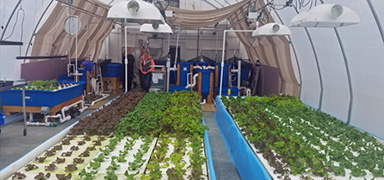 MICROFARMS
PURGE, NURSERY AND MORE
---
---
Operation Restore the Republics!
---
---
INTERVIEWING CANDIDATES
---
---
STOP CALLING US A DEMOCRACY
---
---
ABA MUST BE BANNED FOR TREASON
---
---
POLITICAL PARTIES ARE YOUR WORST ENENMY
---
---
WE THE PEOPLE ARE SOVEREIGN
---
---
Videos & Power Point Videos
To download the following videos "Right Click" the following links and select "Save Link As."