---
---
COMPREHENSIVE PLAN TO SAVE OUR REPUBLIC



Organizing begins with one person taking the initiative to get things going by finding one other person and then another and another until you have four people willing to hold or temporarily hold the following executive positions, thereby creating a committee of safety in your county; Find or Register your COS.

Chairman

Co-chairman

Treasurer

Secretary
In the beginning you should meet somewhere convenient for coffee on a Saturday morning or evening after work to start discussing ideas. Continue meeting off the fly at least once a week for twenty minutes or more until you have these four positions filled. Once you organize the aforesaid executive committee find a venue in your county that is centrally located making it convenient for all to travel to, libraries and town halls are best.
Venue Ideas:
Library

Town hall

Private club

Back room of a bar, restaurant, or dinner, etc.
On Line Venue: www.meetup.com, great tool for organizing and communicating with your grassroots group. We should use uniform names such as "Your State abbreviation" "Your County" Committee of Safety. Example = "NY Dutchess County Committee of Safety" If there exists a Liberty Alliance in your county don't duplicate join the existing one.
There are six steps to create a meetup in your county. In order to mantain uniformity from county to county please follow the following

Step 1 of 6 - Set your group's location. - Choose a town in your county (you can change this any time)
===============================
Step 2 of 6 - Choose a few topics that describe your group's interests - Chose Self-Empowerment, Human Rights, Education, Local Politics. You can add Founding Documents, Liberty, Militia, Committeeman, and Grand Jury later if they donot show up on choces.

===============================
Step 3 of 6 - What will your group's name be? - (Your State Initials) (Your County) Committee of Safety
Example - NY Dutchess County Committee of Safety
Step 3b of 6 - What will your group's url be? - (Your State Initials) (Your County) Committee of Safety
Example - www.meetup.com/NYDutchessCountyCommitteeofSafety/ <NOTE no spaces This meetup is already active visit it for an example.

=================================
Step 4 of 6 Describe what your group will be about - Our mission and purpose is to form a Committee of Safety in all 3,100 Counties in the United States. National Liberty Alliance provides an on line National Venue where the People can organize, communicate, and learn the "Science of Government by Consent"! As NLA members form Committees of Safety in each American County with a viable plan to take back our courts, take back control of our political process, and rebuild our militia under the auspices of the County Sheriff.

As the swamp is drained and power removed from the deep-state a vacuum will occur and if We the People do not educate ourselves and fill these positions of power our servants will, and it will only be a matter of time before we find ourselves back under tyranny again.

We will have a grassroots county meeting once a month to organize and exercise our unalienable right to have "Government by Consent". We also have a national weekly Live Open Forum every Monday at 9PM EST to Midnight; Everyone should take our Free "Civics Course", "Militia Course" and our "Government by Consent Course". Learn real American History, how to file a court case, the difference between Law and equity, the Constitution, Natural Law a/k/a Common Law, the true meaning of Liberty, how We the People can reinstate our Natural Law Courts of Justice and much much more.

Go to https://www.nationallibertyalliance.org/mondaycall to join our weekly open forum and take our courses.

====================
STEP 6 OF 6 - Payment options - Pay $53.49 for first 6 months ($9 per month) Whoever initiates the meetup group will be reinbursed from COS's dues or donation.

====================
Write short profile about yourself & up-load a pic
====================
Write a welcome message: - Congratulations for taking the first step to do your duty to save our Republic. The second step is to be active by attending our monthly meeting, our weekly "National Open Forum and take our Gov by Consent course. Go to https://www.nationallibertyalliance.org/mondaycall for details.
====================
Follow us on…  https://www.nationallibertyalliance.org/mondaycall
---
---
County Organizers can download a list on NLA members in your state go to https://www.nationallibertyalliance.org/state-groups and click on your state, download members in excel. Call NLA members in your county to invite to your COS county meeting. Call members in nearby counties to envite them to your county meeting to learn and help them initiate their county Committee of Safety.

---
---
First Official Meeting:Book your venue for a date 20-30 days in advance and start inviting people. Meeting should be monthly, duration two hours and stay on point.
Have existing members bring guests.

Invite friends, neighbors, and co-workers.

Contact Jan@NationalLibertyAlliance.org and ask for a list of NLA members names and phone numbers in your county.

Invite Volunteer fire department.

Invite Volunteer Ambulance.

Invite Volunteer Rescue.

Invite Home Schoolers.

Invite Meetup groups.

Invite Liberty groups.

Invite Gun Clubs.

Invite Veterans Club.

Post invitation on bulletin boards in stores, colleges, Craig's list, etc.

Once you are ready invite your Sheriff and then elected individuals from your political subdivisions.

Encourage People in surrounding counties to organize their counties by inviting them to your meeting.
 Meeting Protocol:
Have a sign in sheet [name, town, phone, email]

Everyone should bring a guest

Prayer - (1 min)
Pledge allegiance - (1 min)
Have everyone introduce themselves - (5 min)
Pass the Donation can (while people are introducing themselves)

Committee Reports & Old Business - (10 min)
New Business - (10 min)
Topic - play a power point video - (40 min) [First meeting NLA plan]
Discussion - (45 min)

Close meeting - the following info should be announced and on a flyer to handout at the end
Thank people for coming

Announce the date of the next meeting

Invite people to sign up on www.meetup.com and join your meetup
Send People to take

Government by Consent Course

at www.NationalLibertyAlliance.org

Invite People to our National Monday night open forum [click on weekly call]
Subject Matter: [topics and discussions] stay on point. NLA will supply many power point videos (see below).

Committeeman

Jury Administration

Common Law

Equity

Grand Jury

Petit Jury

Militia (reserve)

Republic review

Founding Documents

American Heritage

How to approach the Sheriff and organize for Posse Comitatus
WARNING:

Be alert that your COS is not hijacked by radicals with an agenda or ego trip bringing in division, Anna Von Ritz's movement who want to rewrite our Constitution and create a new government structure, or the man on the land movement. Claiming that we need to delare our standing and file it in the county record, give up our citizenship, drivers license, etc.. The word citizen is used 11 times in the Constitution. The word citizen does not tie us to civil law.
NOTE: Every County Committee of Safety is "Free and Independent" we need to be uniform in our COS creation and duties, just like the original 13 Colonies, but every grassroots' COS has their own unique problems and concerns. But as long as we are uniform from one county to another it will be easier to join forces with other counties to defeat a common threat when deemed necessary by each County COS. NLA is a National Organization whose only purpose is to assist the Grassroots to develop a necessary COS in order to preserve and defend our Republic. NLA's policy is a "Hands off policy" in order to encourage a "Free and Independent" grassroots COS. Any interference from a National or State Organization threatens their independence. NLA will always be available to facilitate an education, organization assistance, assist in finding answers and solutions when requested, share these answers and solutions with other COS's, provide communications between the counties, provide educational information, and certify "Jury Administrators. NLA will never interfere with COS's business.
COS's DUTIES
The purpose of the Committee of Safety is to promote and organize the following powers in their counties in order to prevent government encroachment. The common goal of each county is to teach the People, what they have forgotten, "Government by Consent"! This requires an understanding of how a "Natural Law Republic" was established by the providence of nature's God and how it works.The COS was the process that our founding fathers used to organize the grassroots in the Thirteen Colonies thereby creating a coalition that founded this Nation. We must do the same by establising and supporting the following: Therefore, NLA is resurrecting the COS to save our Republic thereby returning to government by consent via education and taking control of the two reins of government namely the Judicial and Political power structures that control our government.
JUDICIAL - The COS must support the development of a "Common Law Jury Administration" in their county to take back our courts that was meant to be controlled by the People. History proves that we cannot continue to allow our servants to control our Jurys and our courts we must sever the power the ABA has over our courts. American courts operated for our first 130 years without them, we must destroy the ABA coalition that has destroyed our Nation. The "Common Law Jury Administration" will restore the Law of the Land, Common Law Courts, Common Law Jurys and the Rules of Common Law in our Courts of Law and Courts of Equity, thereby taking back control of our judicial process.
POLITICAL - The COS must encourage and restore the "Elected Committeemen" in their counties who will be able to end political parties, fill political vacancies with statesmen and support the Republic Review, thereby taking back control of our political process. NLA is instructing People on how to become an elected committeeman and take back control of our political parties and then end them.

MILITIA & SHERIFF - The COS must restore the Unorganized County Militia and Constitutional Sheriffs in their counties. NLA is working with a group of Sheriffs who are organizing a coalition of Sheriffs across America and encouraging them to have a proper education. We are also training the COS on how to organize a County Militia.

EDUCATION - The COS must be properly educated and encourage the People in their communities to do the same. As Jefferson said, "If a People expect to be Ignorant and Free they expect what never was and never will be. The COS must work to bring that proper education back into our schools.
COS ORGANIZING INSTRUCTIONAL PDF DOCUMENTS
COS ORGANIZING INSTRUCTIONAL WORD DOCUMENTS
COS ORGANIZING INSTRUCTIONAL MP3s
Download Power Point Videos for County Meetings
If you do not have internet access where you have your meetings you can download FREE "Youtube Video Download Software" at > https://yd.3dyd.com/download/

You can download the following videos to play at your meetings by right clicking the video and choosing "save link as" to a folder on your computer. Or, if your meeting place has an internet collection you can just click on the video and it will play in your browser.

CLICK HERE for Educational Videos
EVERY TOWN SHOULD BUILD A AQUAPINI & WALIPINI
GO TO www.aquaponics.com/ For more details on a large scale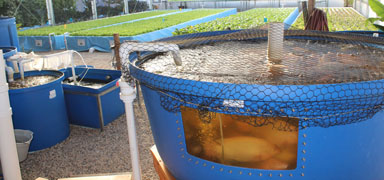 COMMERCIAL SYSTEMS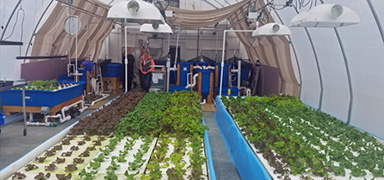 MICROFARMS
PURGE, NURSERY AND MORE